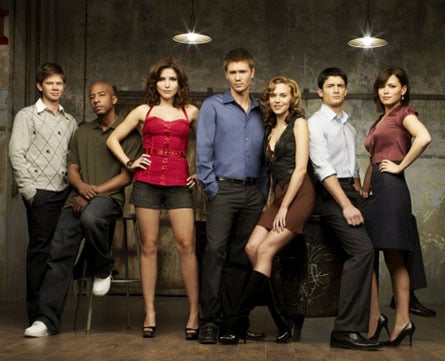 I don't think I've posted on here much about TV shows I love/watch, but I just had to express my gratitude and happiness for the CW renewing One Tree Hill!!  It was just announced this morning and I was keeping my fingers crossed for awhile now.
For those of you who have not heard of or watched One Tree Hill, I cannot say enough good things about the show, the cast and the story lines.  I would compare it most to a Dawsons Creek, yes, similar in genre and target audience as The OC, Buffy, Roswell, Gilmore Girls and Gossip Girl...but deeper and less "OMG she didn't" moments...
I would go so far to say it has more sustenance than most other "teenage dramas" that are more well-known.
I do watch Gossip Girl and find it entertaining and even have been moved on occasions during certain episodes, but in my opinion, One Tree Hill has touched upon much deeper and more emotional topics.
Anyhow, cheers for Season 8 of One Tree Hill, coming your way September 14th, 2010 8pm on the CW.